Thank you for completing the PoMS participant questionnaire
Thank you very much to everyone who completed the questionnaire in February and March 2022, carried out by Birdsong with funding from JNCC, and told us more about your experience with the UK PoMS citizen science project. We are delighted to have received 424 responses, and we are now able to share the results with you.
It was great to receive responses from a variety of participants – from people who have submitted FIT Counts, people who carry out 1 km square surveys, and people who haven't taken part yet. This has allowed us to understand more about the motivations and barriers to participation, so that we can better support volunteers in the future. Overall, it was fantastic to see that 95% of people agreed that they enjoyed carrying out PoMS surveys. The most common reasons were "Supporting wildlife conservation" and "Seeing insects", which corresponds to the key motivations for people to get involved with PoMS (Fig. 1). One comment that sums up much of the positive feedback we received was that the best thing about participating in PoMS is "taking a break, being in the moment and just noticing the small things".

Fig. 1. Top six motivations and enjoyment factors for UK PoMS participants (respondents were asked to tick all that applied to them).
We also found that the majority of PoMS volunteers also submit wildlife records to our partners, as well as other wildlife organisations (Fig. 2). The most common way for survey respondents to have found out about PoMS was from another wildlife organisation, and so we would expect this to be the case.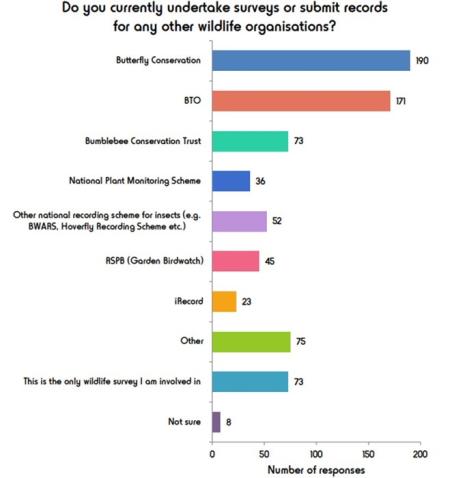 Fig. 2. Links between UK PoMS volunteers and other wildlife organisations (respondents were asked to tick all that applied to them).
We saw that many participants would like more feedback and communication from us, particularly about the results of the FIT Counts, and that respondents would like support in improving their species identification skills (Fig. 3). Chris Andrews read and manually categorised the free-text comments within the survey. These comments also highlighted the need for improved communication and feedback, with some respondents also mentioning a need for the survey methods to be clarified, or for species identification support. If you would like to read Birdsong's full report, please download it here (Howard et al., 2022).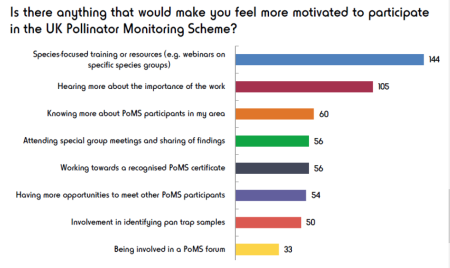 Fig. 3. Top eight potential additional motivating factors for continuing to participate in PoMS (respondents were asked to tick all that applied to them).
Next year, JNCC will be working across different citizen science schemes to widen our reach and participation. Therefore, we asked a set of demographic questions during this survey, so that we know where we are starting from. Results from this section of the questionnaire found that 50% of respondents were over 60 years old, and 76% had attended higher education. We also found that English was the main household language for 99% of participants, and 92% of respondents were White British. 
Overall, this survey has clearly shown the areas in which we are doing well, and where we can do much to improve. In 2023, the PoMS team will work in these areas, and plan to:
Signpost to species identification resources and recorded talks
Continue creating blog posts on our website (let us know if you have an idea for a blog post poms@ceh.ac.uk), and supplement this with regular communication through the PoMS mailing list
Enable activities to be set up for FIT Counts, allowing for local groups and projects to be created
Provide more immediate feedback on FIT Count results during the year, with modelled, standardised trends following in the first UK PoMS annual report
Support local projects or events, reaching people who may not already be involved with a wildlife organisation
Acknowledgements
This work was supported by the Joint Nature Conservation Committee (JNCC), through funding aiming to understand barriers to inclusion in volunteer biodiversity monitoring schemes. We are very grateful for all the responses to the questionnaire
Reference
Howard, J., Harvey, M., Andrews, C., Dick, J., Newton, N. & Carvell, C. (2022) UK Pollinator Monitoring Scheme Volunteer Participation Questionnaire 2022 – Overall results report. © Birdsong Charity Consulting, UK Centre for Ecology & Hydrology and JNCC, 2022
Tuesday, December 20, 2022 - 11:39