The UKPoMS recording season in 2022 started on 1 April – please read on to find out how to get involved!
Choose an activity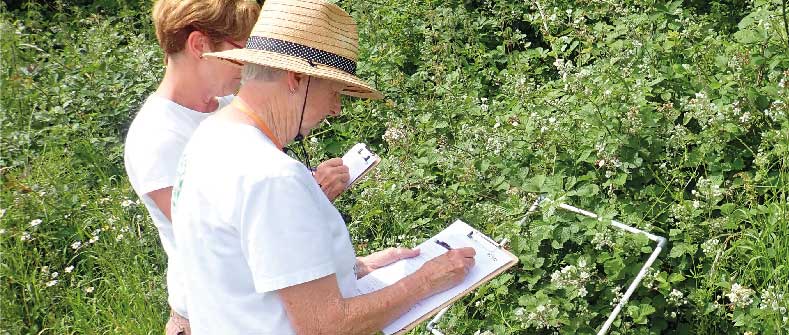 1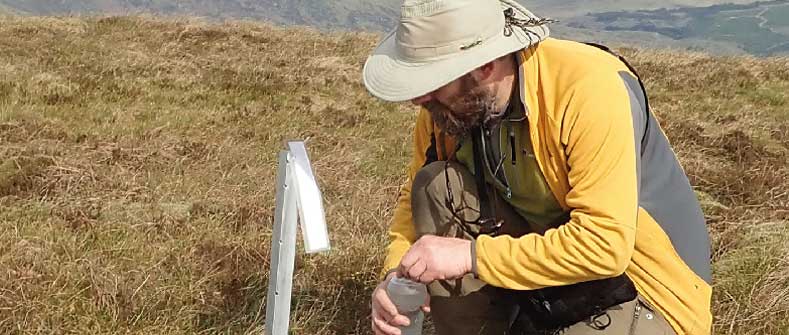 2
You can also get involved with pollinator species recording via the national recording schemes
Covid guidance
The 2022 FIT Count season began on 1 April and is now open for records. The UKPoMS 1 km square surveys will restart from May 2022. It is essential that those taking part in PoMS follow the latest Government advice for their country to keep everyone safe, and to prevent the spread and transmission of Covid-19.
No volunteer should undertake survey work if displaying symptoms of Covid-19. The health of our volunteers is very important to us, as are our relationships with the landowners where we are accessing private land. No-one should feel under pressure to carry out PoMS surveys if they do not feel comfortable doing so, or if they are concerned it may negatively impact relationships with landowners or other members of the public and local communities. We will continue to review official legislation and guidance and consult with Statutory and NGO partners on the implications for our surveys.
Guidance for each UK country: EnglandNorthern IrelandScotlandWales
---

Help gather evidence on changes in insect populations
UKPoMS is the first scheme in the world to have begun (since 2017) generating systematic data on the abundance of bees, hoverflies and other flower-visiting insects at a national scale. Together with long-term occurrence records collated by the Bees, Wasps and Ants Recording Society and Hoverfly Recording Scheme, these data will form an invaluable resource from which to measure trends in pollinator populations and target conservation efforts.
With reports of dramatic losses of insects occurring across the globe, and concern about what this means for wider biodiversity and ecosystem health, there has never been a more important time to document evidence of change in populations of pollinating insects.
---
Who we are
The UK Pollinator Monitoring Scheme (PoMS) is part of the UK Pollinator Monitoring and Research Partnership. The partnership comprises UK Centre for Ecology & Hydrology (UKCEH), Bumblebee Conservation Trust, Butterfly Conservation, British Trust for Ornithology, Hymettus, University of Reading, University of Leeds and Natural History Museum. PoMS is jointly funded by Defra, the Welsh and Scottish Governments, Daera, JNCC and project partners.
---