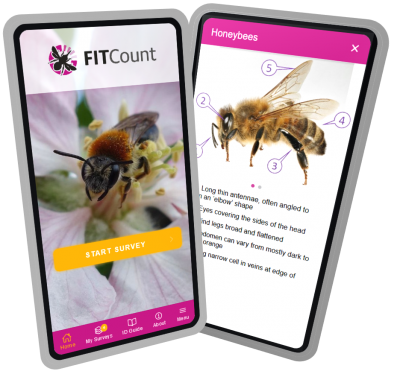 Please note that the PoMS recording season starts on 1 April! We're not able to include counts from before that date in our analysis, but please do add as many as you can from 1 April onwards.
---
A new app is available that allows you to carry out a FIT Count and upload the results all in one go.
Features include:
All FIT Count data can be entered in the field - no internet signal required
Counts can be saved and uploaded immediately, or when you return to base
Includes insect groups identification guide
English and Welsh languages available within the app
Can use device GPS to automatically record your location
Once your Counts have been saved and uploaded, you will be able to view them via the FIT Count map on this website. If you need to edit your Count after uploading from the app, you will need to register on this website, using the same email address that you used to register on the app.