NEW: PoMS Annual Report 2022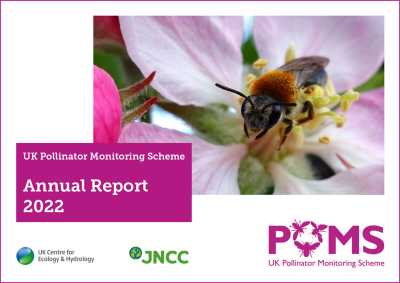 We are pleased to publish the first in a new series of annual reports for PoMS. 
This edition features survey updates, first views of the results since PoMS started, reports from our volunteers and partner organisations, interesting species highlights, plants for pollinators and more.
PoMS newsletters
These newsletters have now been replaced by our Annual Report (see above) and by our new series of email newsletters. To see previous email newsletters and subscribe to future mailings please go to our subscribe page.
PoMS progress reports
Pollinator Monitoring and Research Partnership reports
These are detailed reports with technical annexes:
PoMS webinars
April 2022:
March 2020:
Webinar recording on YouTube: